Work Hard |

Play Hard |

Recover Right
Alberta Injury

Management
Compassionate treatment for any pain, injury, or discomfort you may be feeling, including physiotherapy, weight loss, advanced pain therapy and more. Our team of professionals is devoted to providing you with the help you need to enjoy a healthy and happy lifestyle!

Welcome to Alberta Injury Management
We offer effective treatments for ongoing conditions and health improvement opportunities, including sports injuries, sports medicine consultation, foot problems, skin disorders, addictions, everyday stress, weight loss, and more.
Our physiotherapy services are highly sought after as life-changing opportunities for those undergoing chronic pain.
Alberta Injury Management clients benefit from world-class massage therapy, advanced pain therapies (such as shockwave), as well as traditional Chinese medicine, manual osteopathy treatment, and herbal remedies.
GET A 60 MINUTE MASSAGE FOR THE PRICE OF 30 MINUTES
For yourself or buy as stocking stuffers Not to be combined with any other offer Purchase in person or online.

No limit to how many gift certs can be bought as gifts but only ONE PER PERSON can be redeemed.
Support for clients to become partners in their own positive outcomes.
Support for clients to become partners in their own positive outcomes.
Full Circle Corporate Health Consulting works for INJURY PREVENTION at your business. 
But when an injury occurs, Alberta Injury Management works to REHABILITATE and to RETURN your staff BACK TO WORK safely.
Uncategorized
Chronic low back pain remains a source of frustration to the private health care practitioner. Despite burgeoning research and improved treatment modalities, approximately 28% of
Read More »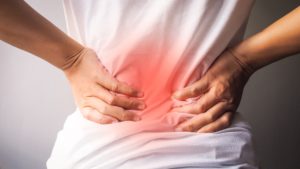 Uncategorized
Mechanical traction as a medical technique can be traced to 3000BC from ancient Egyptian writings. More recently, its use for back pain was emphasized by
Read More »
Uncategorized
Among the foremost practitioners in the art and science of treating spinal pain is the renowned New Zealand physical therapist, Robin McKenzie. According to McKenzie,
Read More »